Been a long time since I worked on this blog. Going back to work and a number of other good things have kept me otherwise engaged & unfortunately too busy to come back here for over a year.
First I wanted to post a full picture of the Dad Quilt (rather than the partials which posted instead, much to my chagrin).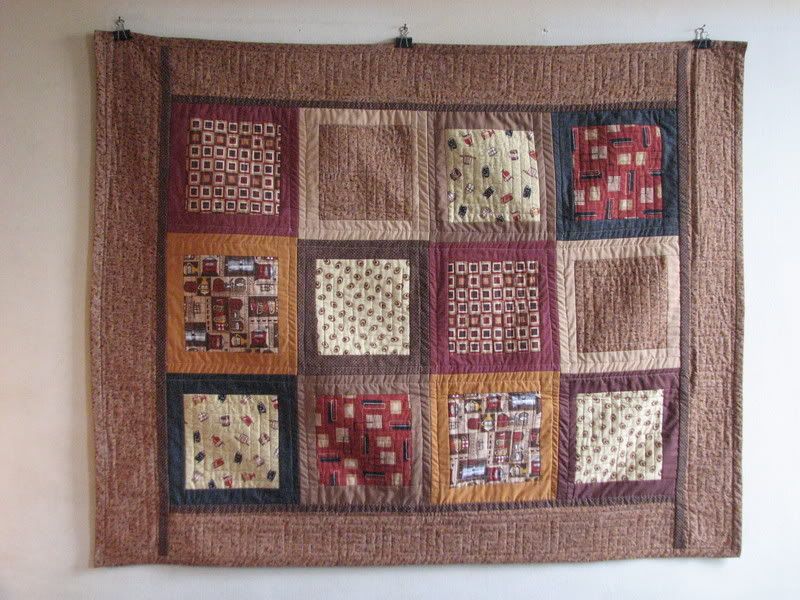 Seems only right and fitting to return to the blog w/ a picture of the Dad Quilt, it really IS exceptional and my Dad would have been so pleased!
and now for the Rear View:
On a related note, I have subsequently made a bed quilt for my Mother and given it to her this year which was a great success. I will post pictures of it later in this Blog but I expect it to be on display at the big quilt show 'Urban Inspirations' to be held at FIT (Fashion Institute of Technology) later on the Spring (the weekend of March 25th, 2011). My expected participation in their upcoming show is the culmination of my wanting to do that for 6 years.