These were fabrics I saw several years ago & they seemed to really want to go together. I looked at them & made mental note, but they seemed insistent & wanted me to work on them, designing & assembling this top, even though I have at least 6 other existing quilt tops I could be working on. Here it is, finally finished. Simple quilting, really just to accentuate the patterned piece work.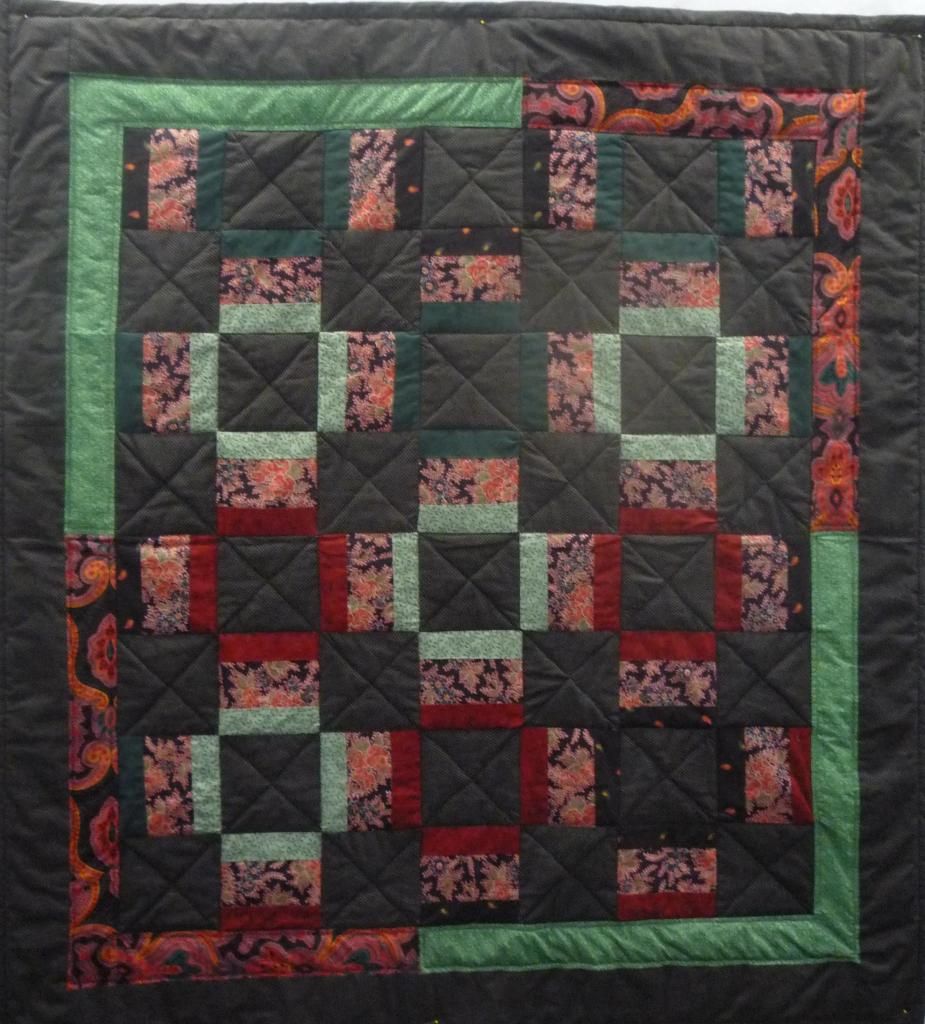 More detail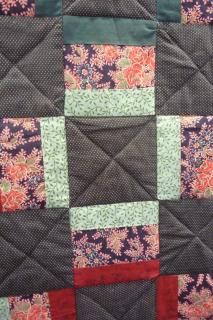 Hard to see, but the black background has a small polka dot design. The black fabric printed in small paisley design is what got me started with this Quilt's design. This print reminded me of challis, a lovely fabric often used in dresses & skirts because of its particular weight & nice drape. Makes for lovely skirts with a swoopy kind of movement to the fabric as one moves around and the fabric moves, it hangs so beautifully. They're often printed in paisley & I recall wanting a skirt made of it which would move so gracefully. (Happily, I did find one.)
Some of these lovely prints.
Now for some of the green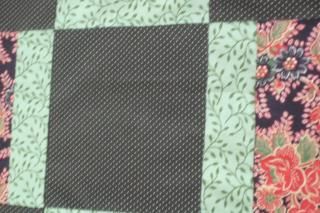 Again overall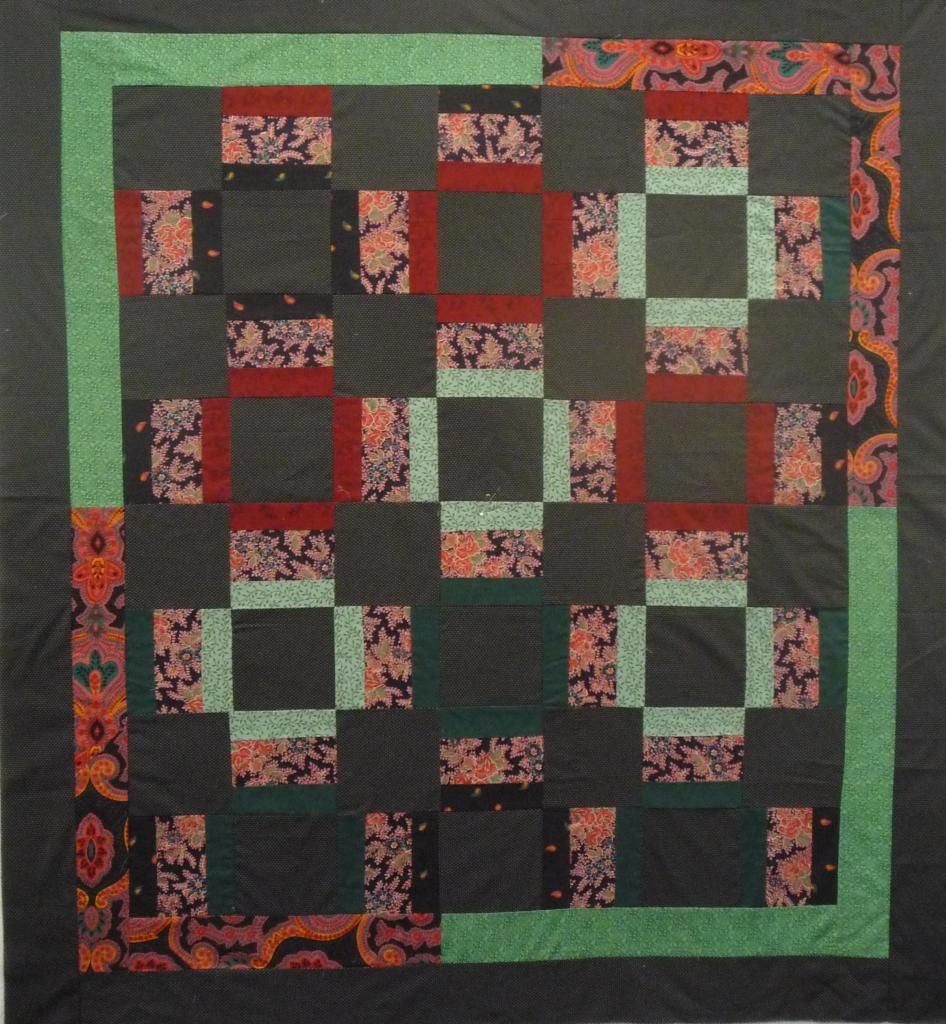 1