These several doll quilts were interesting to make from orphan blocks & bits of samplers.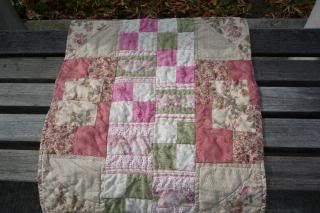 and the Back:
Doing these can be fast & fun & make for small lessons of their own in the process.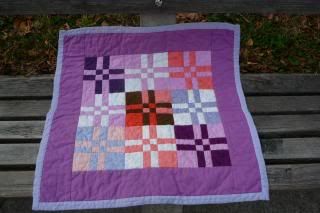 These quilt blocks were made from what I chose to call 'unfortunately colored' charms squares which came my way some how or another. While the colors are questionable, the way they're laid out, there's enough color contrast to play up the graphic quality of this particular design. On the reverse, a bit of piecing.